In Florida, at Port Canaveral, we have two gambling boats that dock: the Sun Cruz and Sterling Casino Lines. I have been on both and want to give you my comparison.
First: to enter either ship, you must have a photo ID and it must be a legitimate one, and not have torn edges or anything. If you have a military ID that is fine too. For Sterling Casino lines you have to be 21, for Sun Cruz you can be 18, they will mark you so that the servers know NOT to serve you alcohol. (Like a glowing marker on the hand or something, nothing permanent-so don't fret!)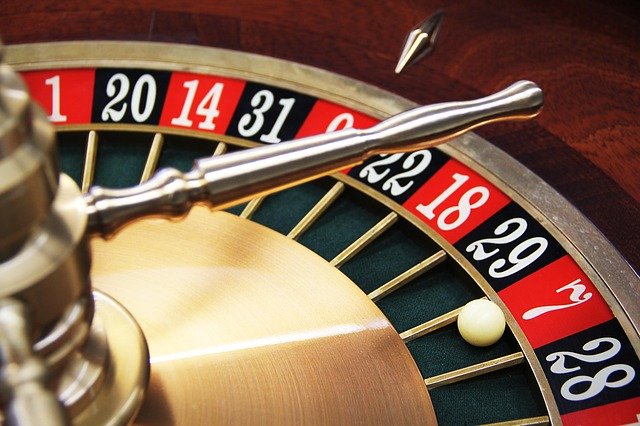 Sterling Casino Lines are much larger ships. They have many more floors and more machines, roulette wheels and card tables for all your gaming pleasure. They have a buffet of cold food to serve the appetite, and they also serve soda as well as alcohol. And so long as you are gambling, the alcohol is free. You are supposed to tip the waitresses. There are also live performances by look-alikes and sometimes guest appearances by famous people. Sterling uses a Las Vegas-style theme and awesome Caribbean style steel drum music. You can hear it from shore as they drive by.
Sun Cruz is a much smaller ship with fewer machines and floors. It too has live entertainment and alcohol for free if you are gambling. And of course, you are to tip here as well too. The buffet here is hot food and it is not free, it is ten dollars. The food is much better on the Sun Cruz.
I found that you could feel the tidal waves a lot more on the Sun Cruz. Unfortunately for me, I get motion sickness easily so I must take a Dramamine before entering and one after we are out there for a bit. Both ships leave port at the same time every day. Two times, one in the morning after 11:00 am or so, and then the next is in the evening. You go out to international waters, (the Bahama's!) as it is illegal to gamble in most areas. You sit on the boat, eating, or on the top viewing the port as you set sail. The machines are on lockdown until you get out into the international part and you stay out for several hours. Both ships take the customer tickets and have a drawing with each cruise and pick a winner. Both ships can have a party booked in advance on them. Also, both ships do offer a players club. This is where you get like a key card, and can put money on it, and have your winnings put on it too. You can later use your winnings at the souvenir shops and things like that. It has higher reward benefits too. You can save your winnings for the next time you return on that card too, and they will stay there. It takes a code to use for your protection.
These ships can also be found in other locations. Different ships though. But still the same cruise lines. For Sun Cruz they are in many ports, such as Key Largo, Daytona, Jacksonville, Port of Palm Beach, Madeira Beach, and of course Port Canaveral- all in Florida and Myrtle Beach, South Carolina. I looked online to find out where else Sterling touches base, and it doesn't say. But don't quote me on this, but I was told that they too touch base in other ports. Unfortunately, it doesn't say online, and you would think it would tell you. For both ships, you can make reservations, and it is highly suggested. The reason being, is because they can only allow so many people on the ship at a time, and sometimes there are things going on, and the ship can be full on the date you want to attend. It doesn't cost anything to ride either ship, it is totally free to enter, all you are spending money on is gambling, and other things that you choose to do.
For reservations with Sterling Casino, it is 1-800-ROLL-711. For Sun Cruz it is 1-800-474-3423. Both can also take reservations online, and both offer ride to and from their ship; however, this is not available every day. The rides on a bus, are free! If you choose to be droved by a cab, there will be a fare!
Which do I prefer? I prefer Sterling Casino by far. It was a lot less wavy, and a lot more things to do, especially when you run out of money. And they let you participate in their shows and contests. The people were friendly, there were more booths and machines to exchange chips and cash, and people are fast to wait for you. They want you to have a good time. They also have a lot of wonderful souvenirs. There is a gift shop on board and in the waiting area. If you collect spoons as do I, be sure to get one of the cruise ships! You can also have your photo taken in the lobby before you board, and buy it on your way out. That in itself is a souvenir worth having and sharing!
With the Sun Cruz-I didn't get sick, but it was just way to choppy and the people were lazy and didn't seem to care. No one warns you that the food isn't free except for other customers, not the company itself when asked. Leastwise, they didn't for me. So I was upset handing over my gambling money to eat. I am also told if you choose to eat their cold food only, then it is free. They didn't have a souvenir spoon, at least the last time I went they didn't. But they did have a few trinkets you could get to prove that you were there.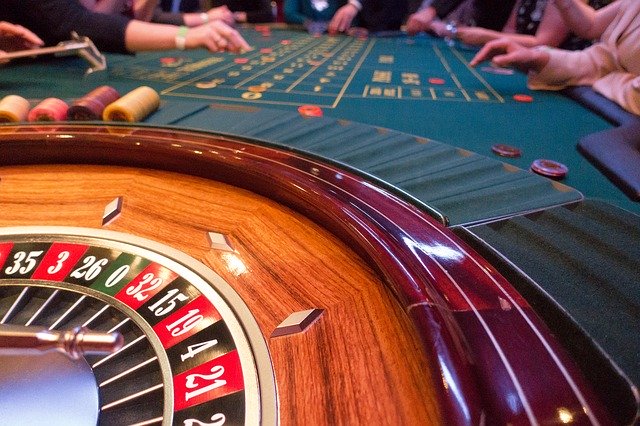 I give the Sterling Casino Lines a ten on a scale of one to ten. But Sun Cruz sadly earns a five. You may have different feelings, and that is fine. To each his own.
So if your ever in my neck of the woods, be sure and hook up with Sterling Casino Lines because it will be your best value, your chances of bringing home money are better, (I do every time!) and you will behave a lot more fun, trust me! Just be responsible when it comes to gambling! Although for the gambling part, you can also try judi bola online that is the best gambling website that is out there. This way you have the very best and convenient website that you can try as you are into gambling and casinos.