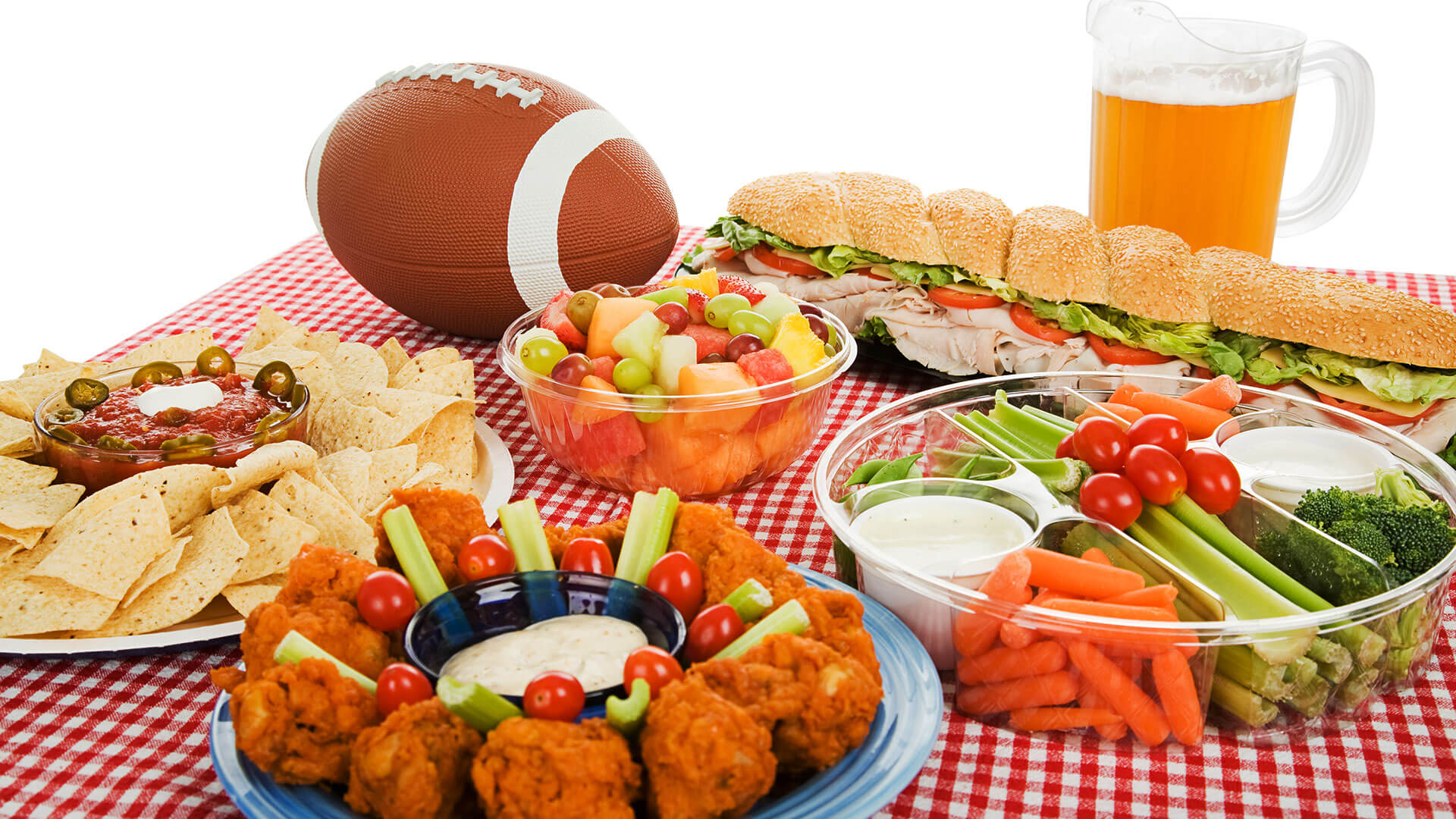 Warm Queso Dip with corn chips, Loaded Potato Skins and Southwestern Egg Rolls are three great football party foods that you can prepare days ahead of time so that you don't have to spend the afternoon in the kitchen on game day. Instead of slaving away over a hot stove, you can simply pull these items out of your refrigerator 20 minutes before kickoff and still have the food served and be in your seat before game time.
Queso Dip

16oz Pace Picante Sauce (your choice of hot, medium or mild)

16oz Brick Velveeta

Fritos Scoops (or corn chips of your choice)
Melt the Velveeta in a fondue pot over low heat. (Be careful not to turn the heat up too high. You don't want to scorch the bottom.) Once the cheese is completely melted, add the Picante Sauce and mix thoroughly. Remove from heat and store covered in refrigerator until ready to serve.
To serve, simply warm on stove. Stir constantly to heat evenly. Then place on fondue warmer on low flame. Serve with Fritos Scoops.
Loaded Potato Skins
6 Large Baking Potatoes

3 Cups Finely Shredded Cheddar or Mexican Blend Cheese

½ Cup Bacon Bits

1 Small Onion, Diced

½ Cup Sour Cream
Puncture potatoes and microwave on high for 10 minutes or until potatoes are soft to the touch. Let potatoes cool until they can be handled safely. Cut each potato in half lengthwise. Scoop out centers, leaving ¼ inch shells. Place each shell, skin side down on baking sheet. Sprinkle each shell evenly with cheese, bacon bits and onion. Cover and refrigerate until ready to serve.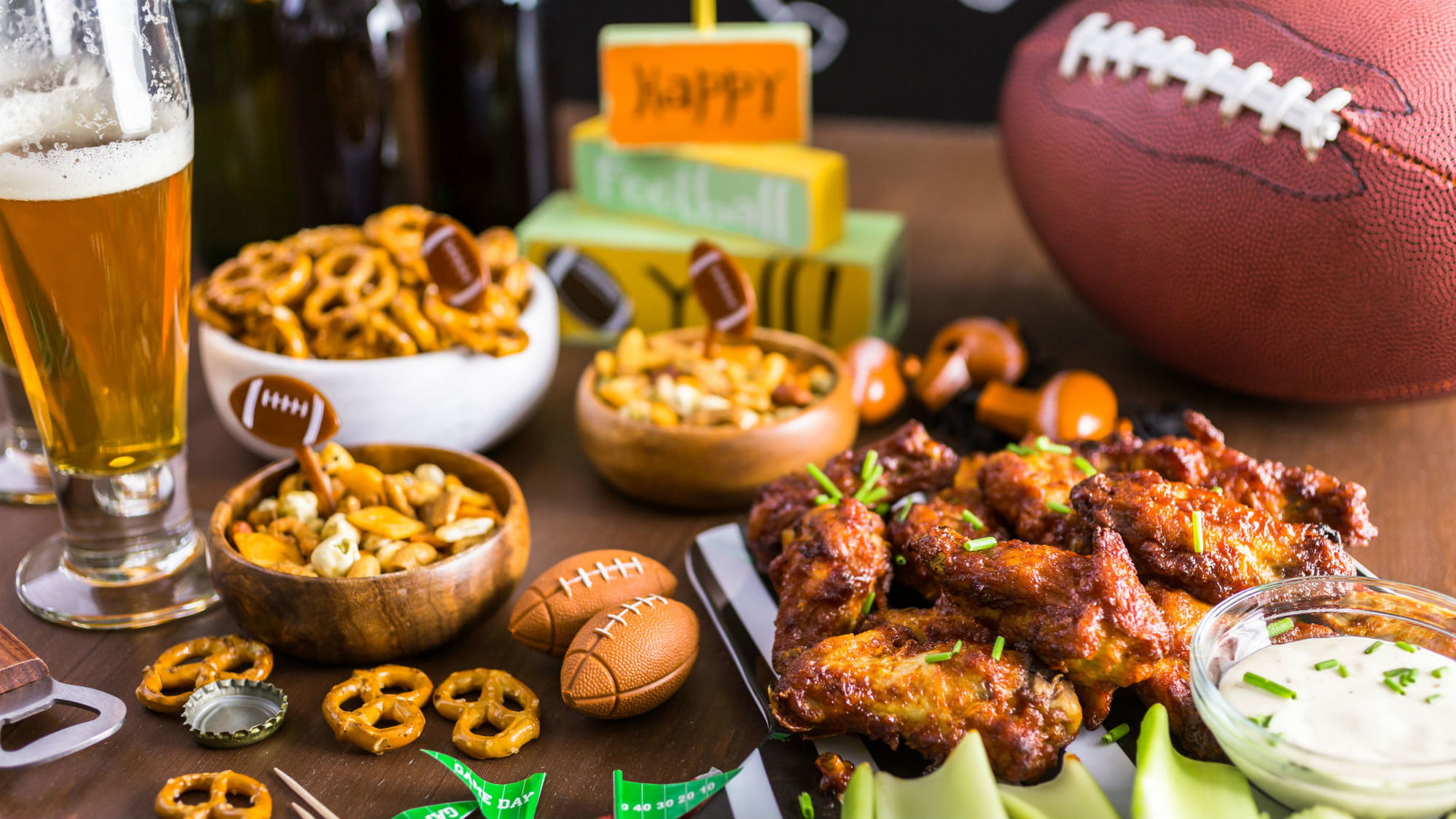 To serve, Preheat oven to 375. Bake uncovered for 20 minutes or until cheese is melted. Top with sour cream and serve.
Southwestern Egg Rolls
2 Grilled Chicken Breasts, Diced

1 Tbsp Olive Oil

1 Small Red Bell Pepper, Minced

1 Small Onion, Minced

½ Cup Frozen Whole Kernel Corn

½ Cup Black Beans, Rinsed and Drained (Not dry)

½ Cup Frozen Spinach, Thawed and Drained

1 Small Can Diced Jalapeno Peppers

1 Tbsp Parsley Flakes

1 Tsp Cumin

1 Tsp Chili Powder

1 ½ Cups Finely Shredded Mexican Blend Cheese

12 (7-inch) Flour Tortillas

12 Toothpicks
Preheat oil in large skillet over medium/high heat. Add red pepper and onion and sauté until tender. Add all other ingredients (except tortillas and toothpicks) and continue to cook while stirring. Cook until all ingredients are evenly mixed together. Remove from heat, add cheese and mix thoroughly.
Wrap tortillas in a dampened (not soaked) paper towel and microwave on high about 2 minutes (until hot). Now you'll need to work quickly so that the tortillas do not dry out.
Lay hot tortillas out on countertop and evenly spoon filling mixture onto center of each.
Working with one tortilla at a time, fold in the ends and then roll the tortilla over the filling being sure to wrap each tightly and secure with a toothpick. Repeat until you have rolled and secured each egg roll. Place egg rolls on plate, cover and freeze overnight.
To serve, preheat 6 cups of olive oil to 375. Deep fry the frozen egg rolls in small batches (so as not to cool oil) for 15 minutes each. Drain on paper towel lined tray for two minutes. Remove toothpicks. Serve with Egg roll Dipping Sauce (see below).
Southwestern Egg Roll Dipping Sauce
1 Fresh Avocado, Mashed

½ Cup Mayonnaise

½ Cup Sour Cream

1 Tbsp White Vinegar

¼ Tsp Parsley Flakes

¼ Tsp Onion Powder

¼ Tsp Garlic Powder
Combine all ingredients in a small bowl and refrigerate until ready to serve.
These are three great recipes that are easily prepared ahead of time and are always a hit a football parties. Why not make them for your next get-together?
Football parties are one of the few occasions where all the teams, fierce rivals on the field, have a gala time in their dressing rooms and make merry all round, forgetting any bitter animosity that is quite common amongst players of opposite teams. To attend such parties, the players have to get the football index offer code and register to the website, where they get free coupons to eat.